Charlie Poole, Posey Rorer, Clarence Foust - ca. 1923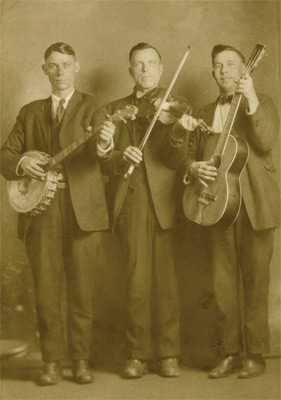 By 1925 Charlie decided that the time had come to quit his job at the mill, strike out for New York City and try his hand at recording.
  For the last two years, traditional rural music had begun appearing on 78s in the South. Except for Wreck Of The Old 97,
there had been no major hits by these musicians.  Charlie Poole and The North Carolina Ramblers changed all of that.
Pictures from Kinney Rorrer's collection - Text from Kinney Rorrer's booklet essay in High Wide & Handsome